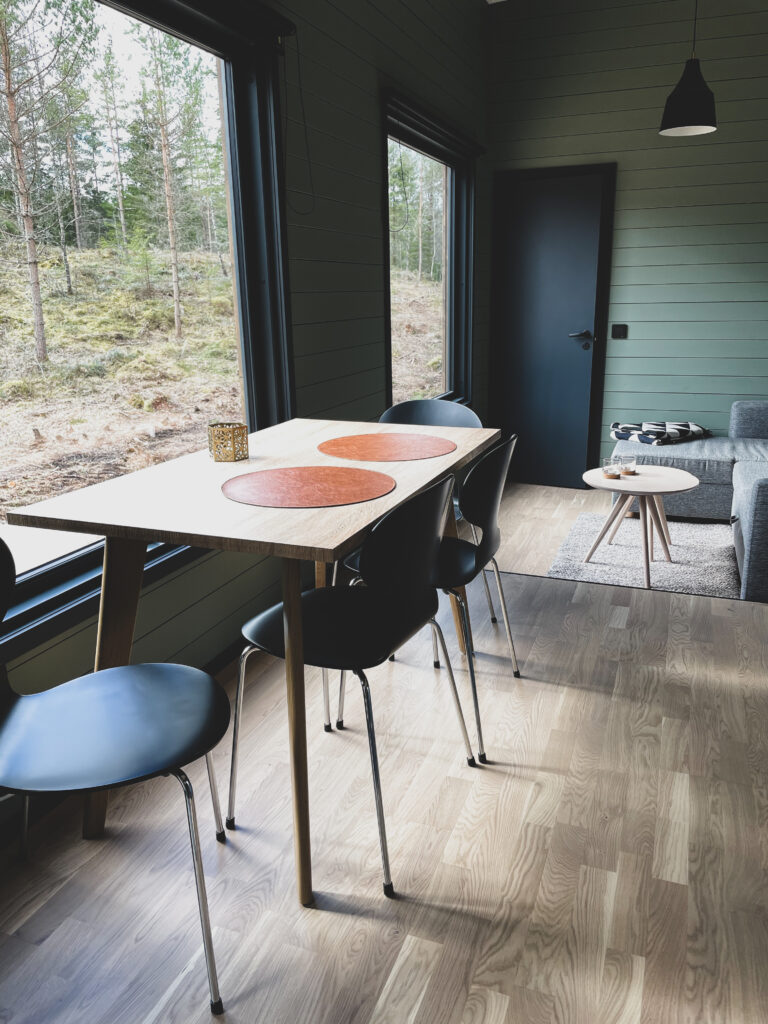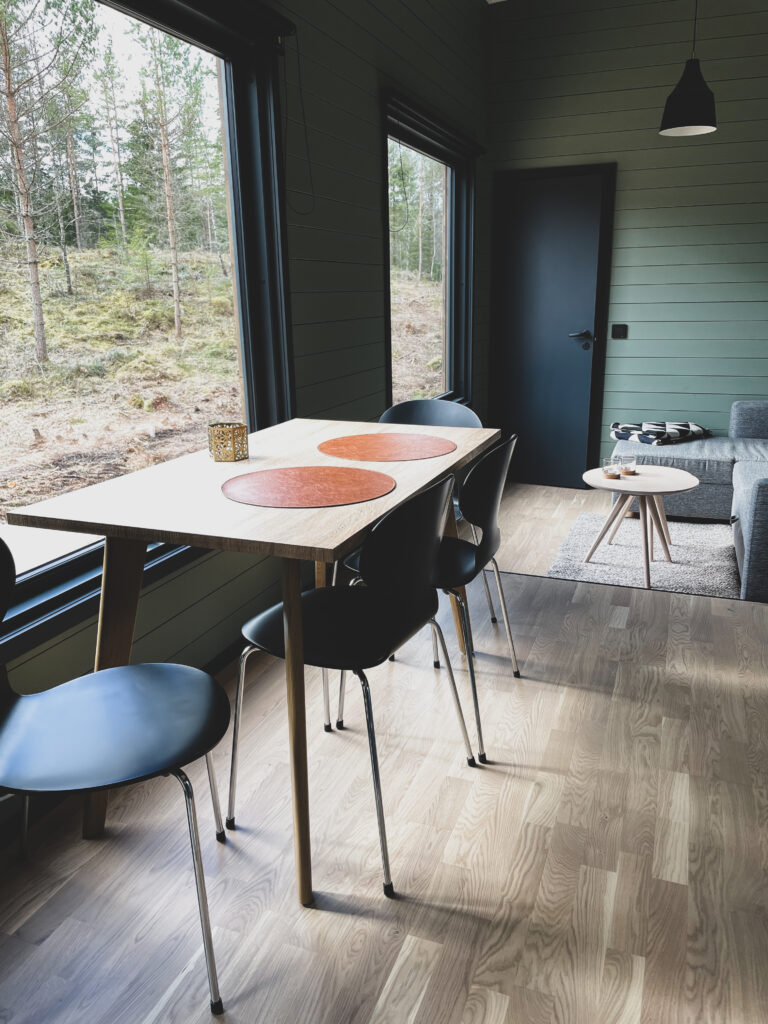 Esther is decorated in sober colors, created from natural materials, which gives a lovely and cozy feeling.
As in all our houses there is its own barbecue area and outdoor furniture.
All for you to find peace and quiet.
You are in your own place in the forest!
In Tiny House Esther you find everything you need for fantastic days in the woods. You stay alone in a glade and there is room for them and what you like. Go for a forest walk, ride a bike or just hang out and enjoy the tranquility.
Cook outside and sit for a long time in the sun. No musts, no stress and you decide how you spend your days.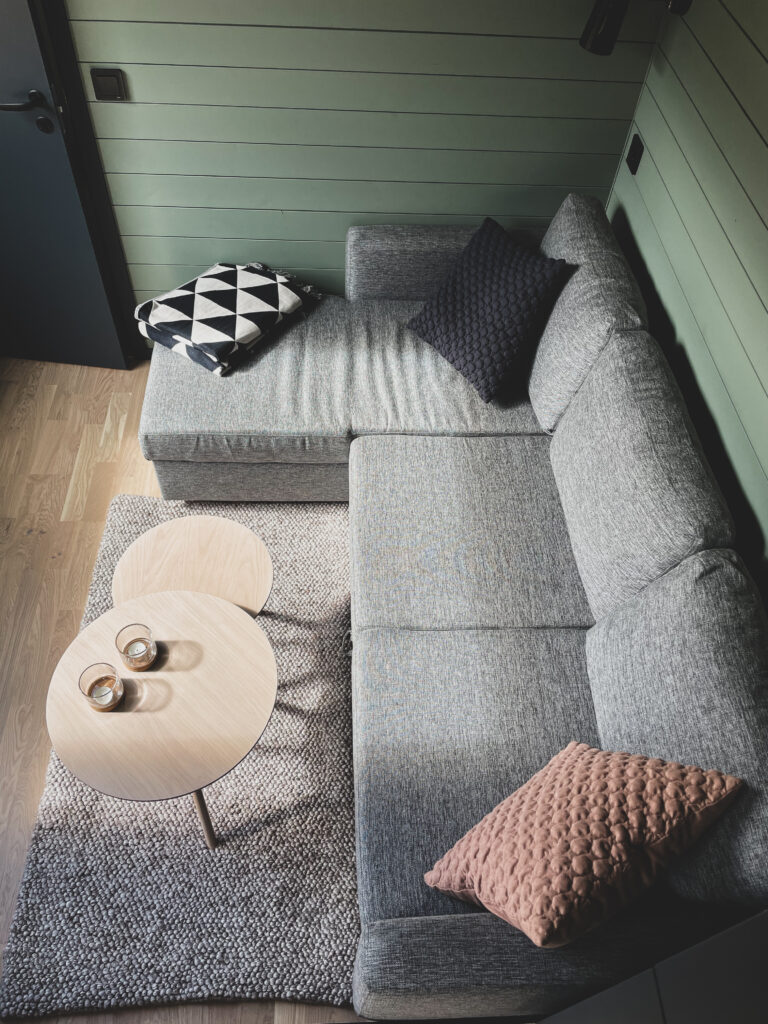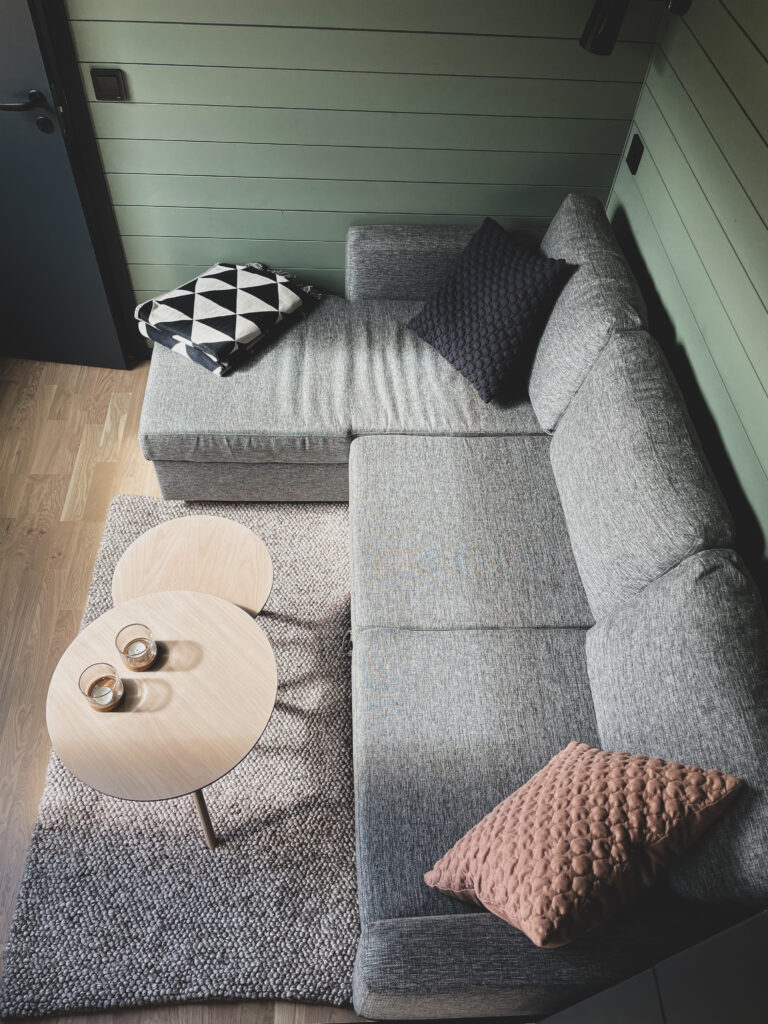 Handmade kitchen with everything you need to cook fantastic food.
Separate ground floor bedroom with a wonderful window that gives a feeling of sleeping in the middle of the forest.
Bed linen is always included when you stay with us.
The bathroom feels spacious and has a shower, toilet and sink.
Towels and toilet paper are included when you stay with us. Also shampoo and conditioner from Maria Åkerberg.
In the cozy sleeping loft there is a large bed measuring 140 x 200 cm.
Bed linen is always included when you stay with us.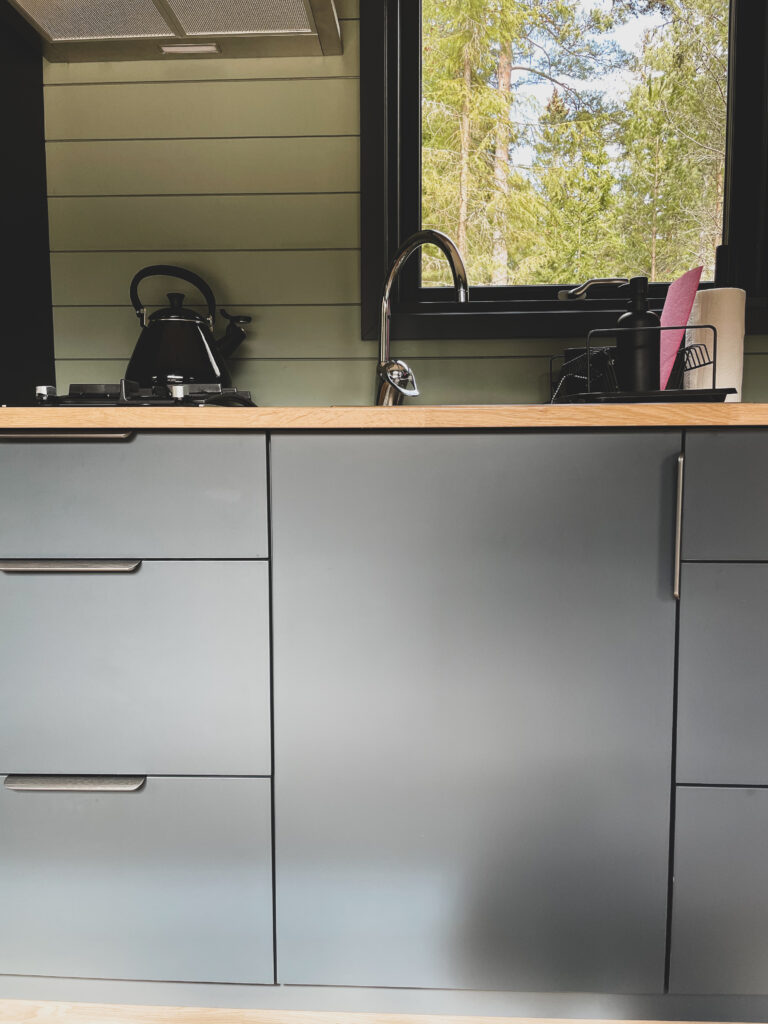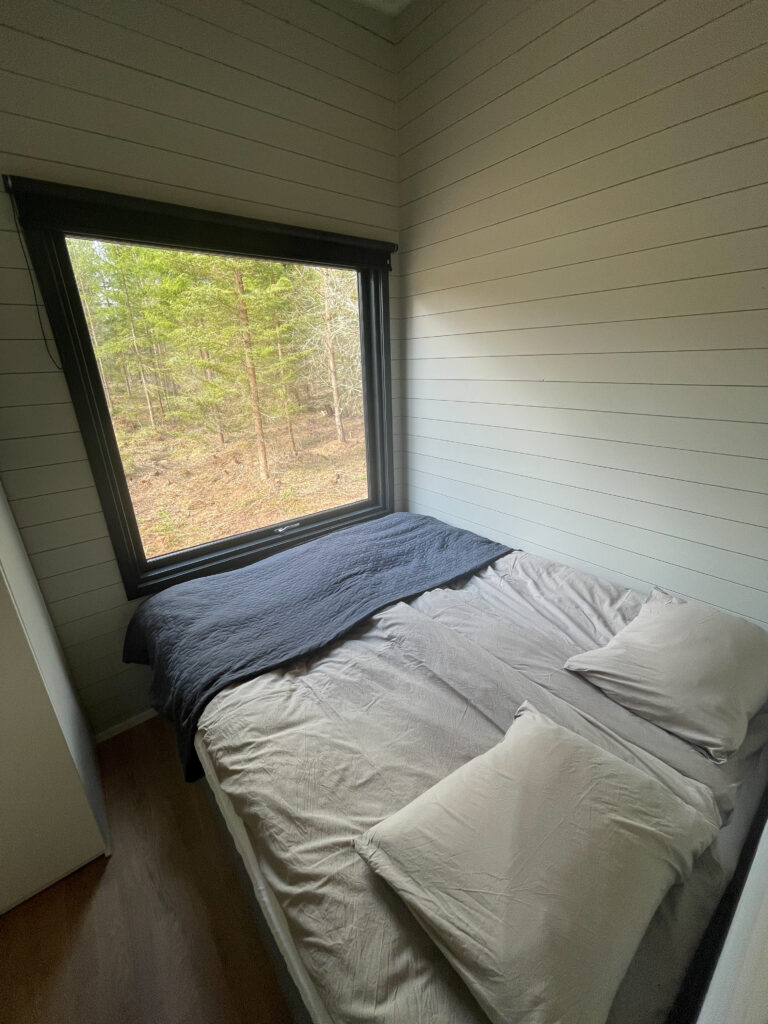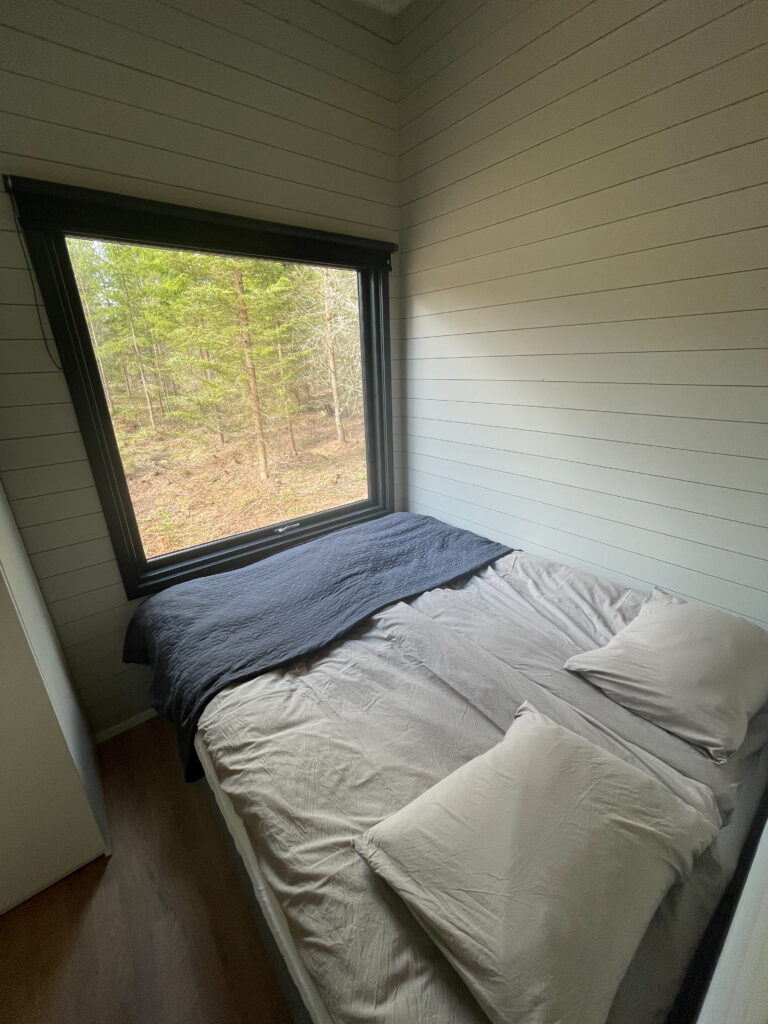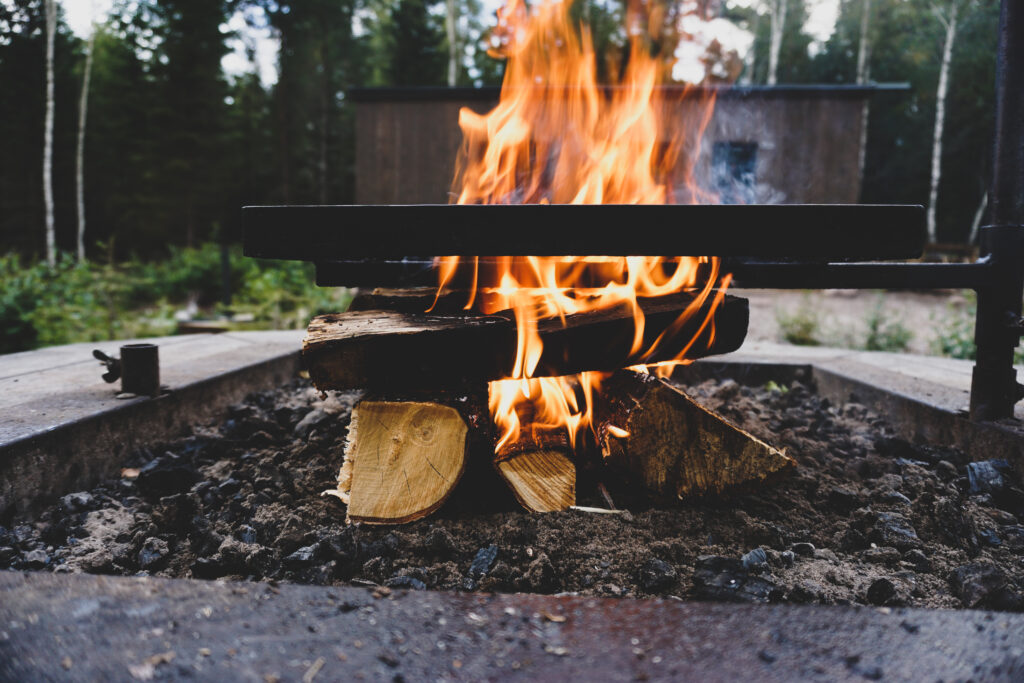 Cook over open fire! All our houses have a fire pit close to the house and we make sure that there is firewood when you check in.