Rufus is a house for two where the interior consists of natural materials such as Swedish pine on the walls, solid Swedish wooden floors and a custom-built kitchen with solid wood worktops. All in a light and Scandinavian tone.
This together with carefully selected, high-quality furnishings creates harmony and a sense of calm.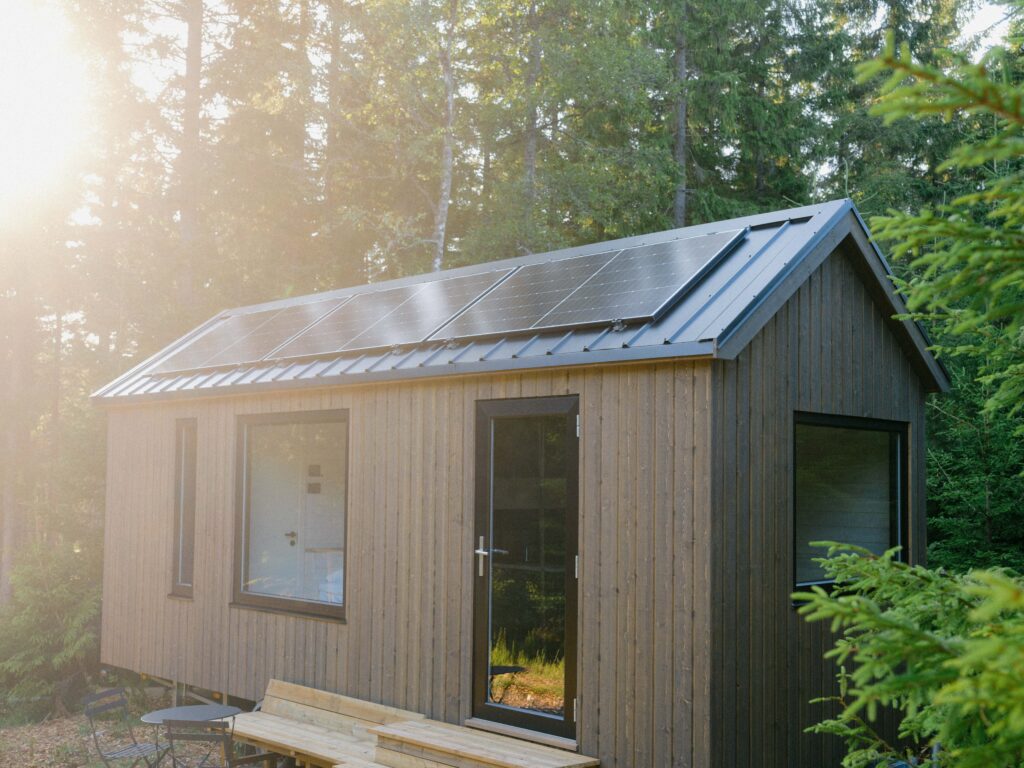 In Rufus you sleep among the trees. The bed, which also works as a sofa is amazing to lay in all day.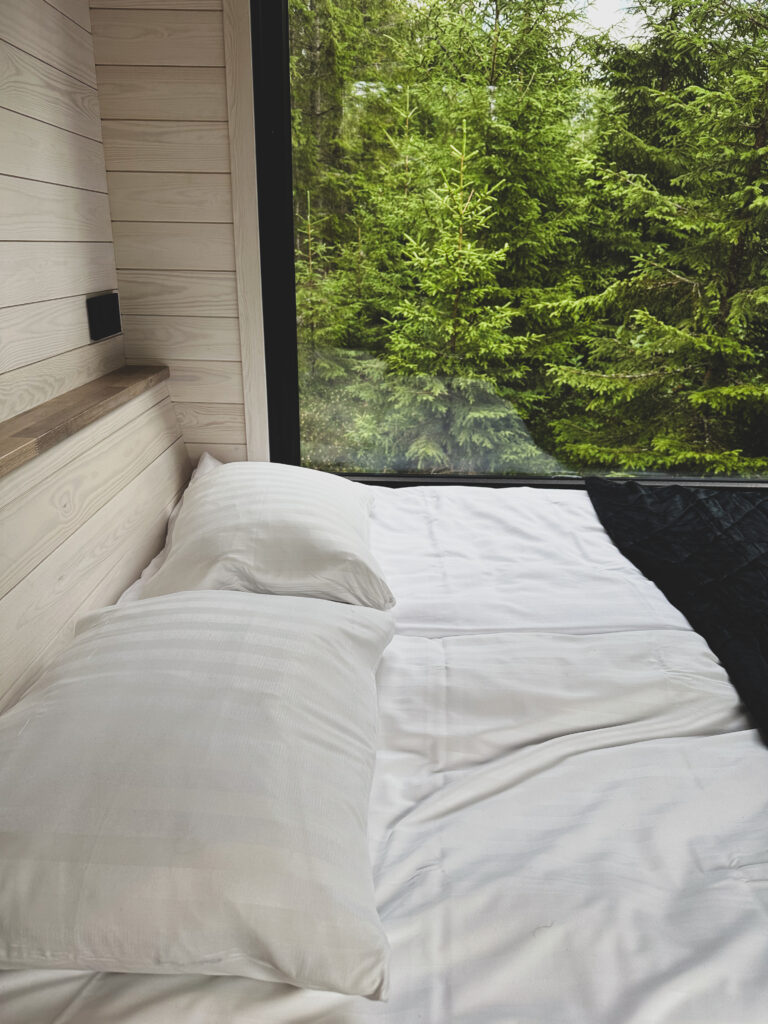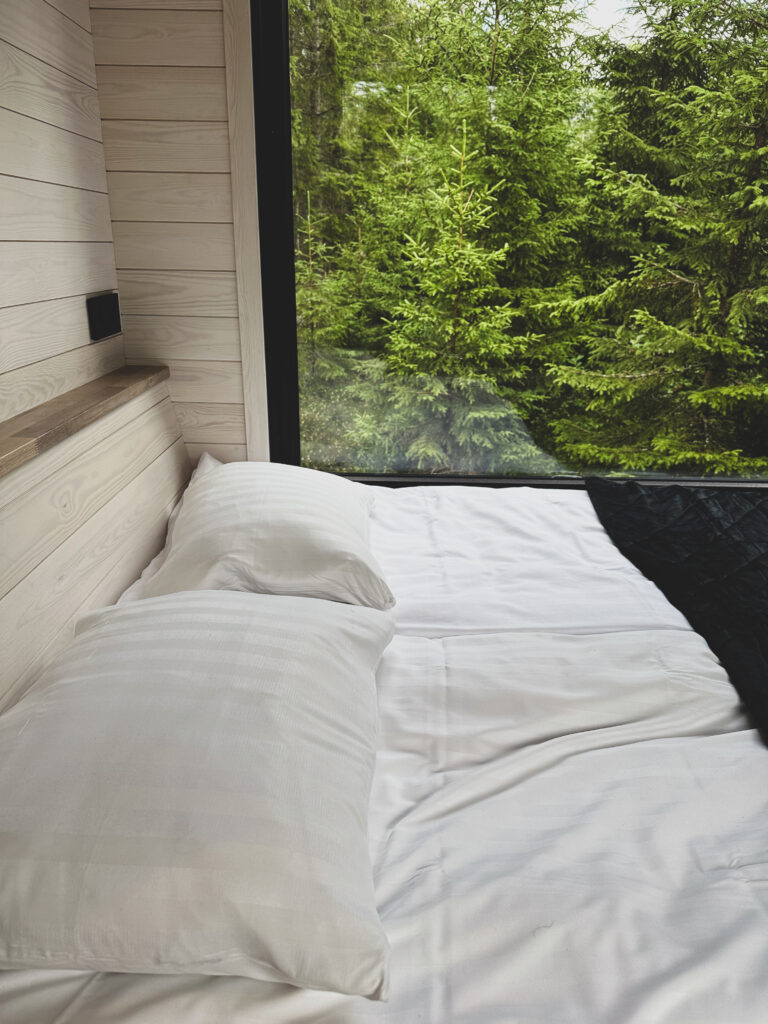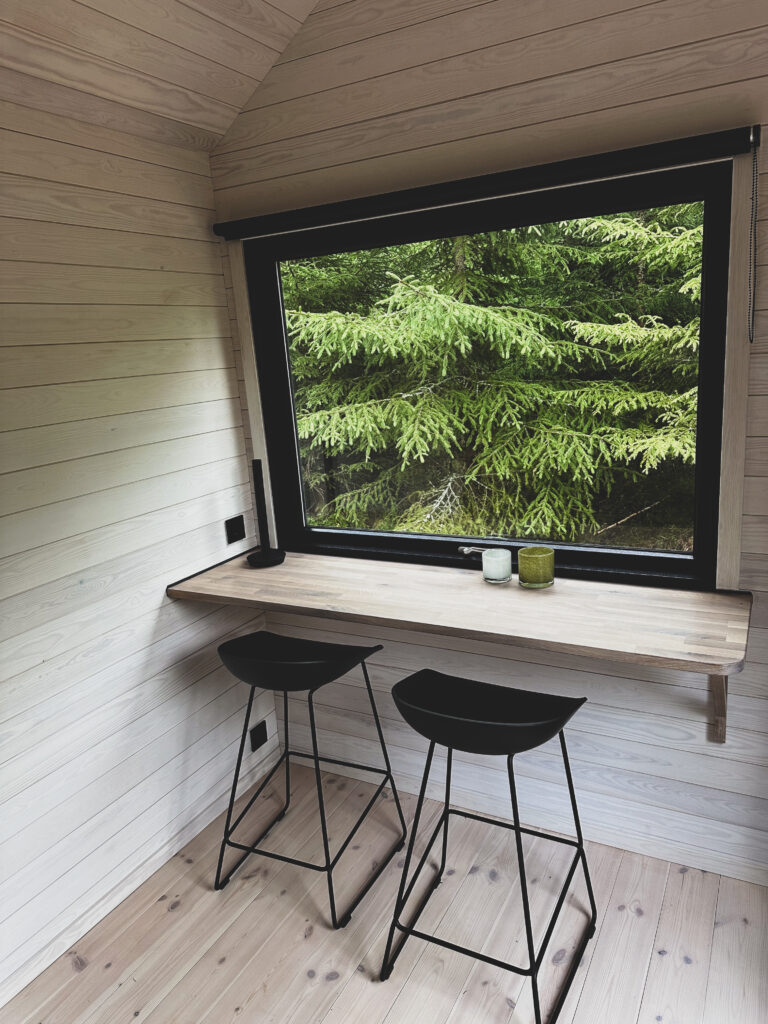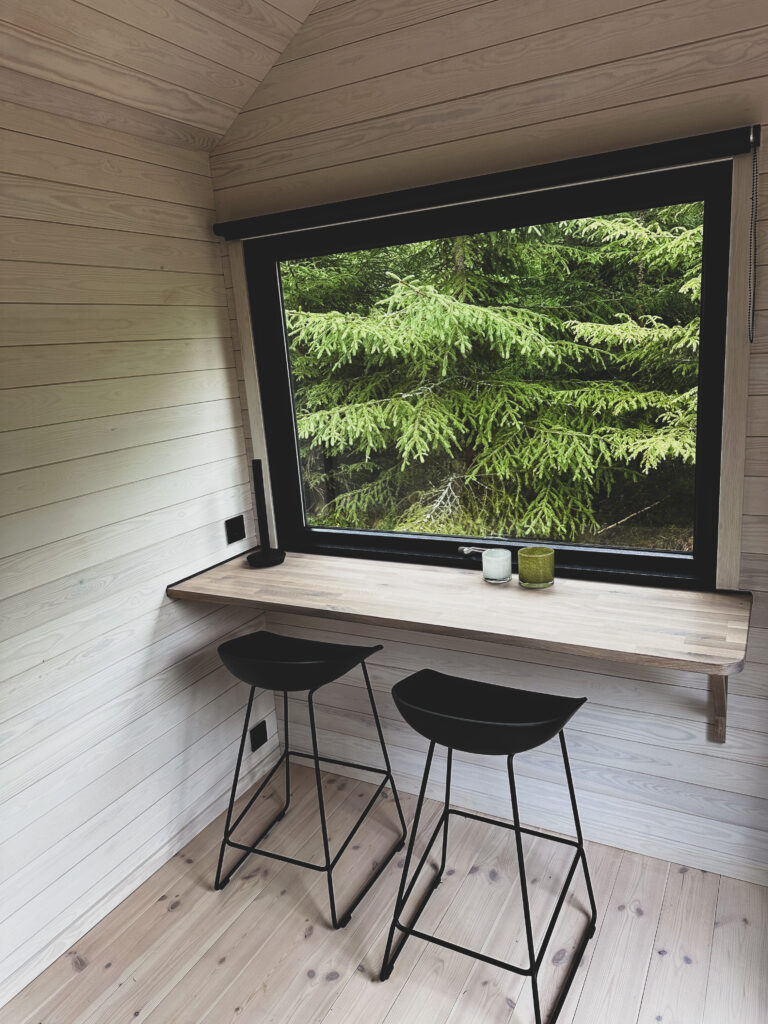 Everything you need is there.
Rufus comes with everything you need for fantastic days in the forest. The house is of course secluded, off-grid and self-sufficient in solar energy. Just like our other houses. Simply sustainable nature tourism with a minimal climate footprint.
The house is also fully equipped with everything you need to cook, shower with hot water, barbecue area with firewood, outdoor furniture and so on. You only need to bring yourself and what you want to eat.