At the end of the raod stands this house all by itself.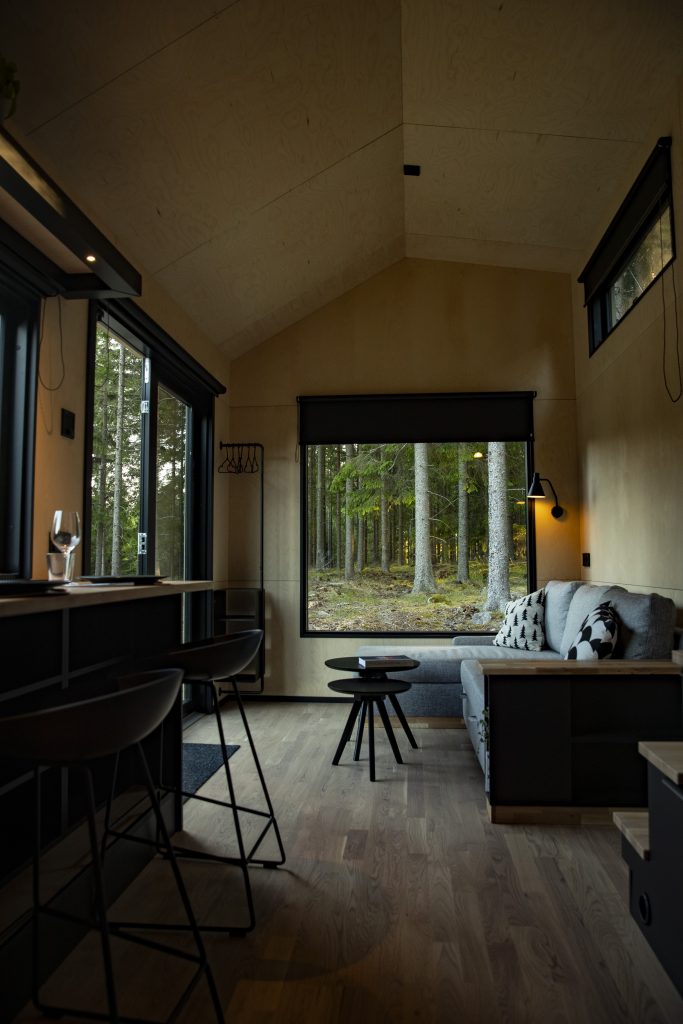 You are in the middle of the fores … and  you feel it, hear it and see it.
Tiny House Vilgot has everything you need for fantastic days in the forest. You stay alone at the end of a small forest road and there is no musts. Go on a forest walk, bike ride or just hang out and enjoy the tranquility.
Cook over an open fire and sit out until late into the night … only you can decide how you want to spend your days in the woods.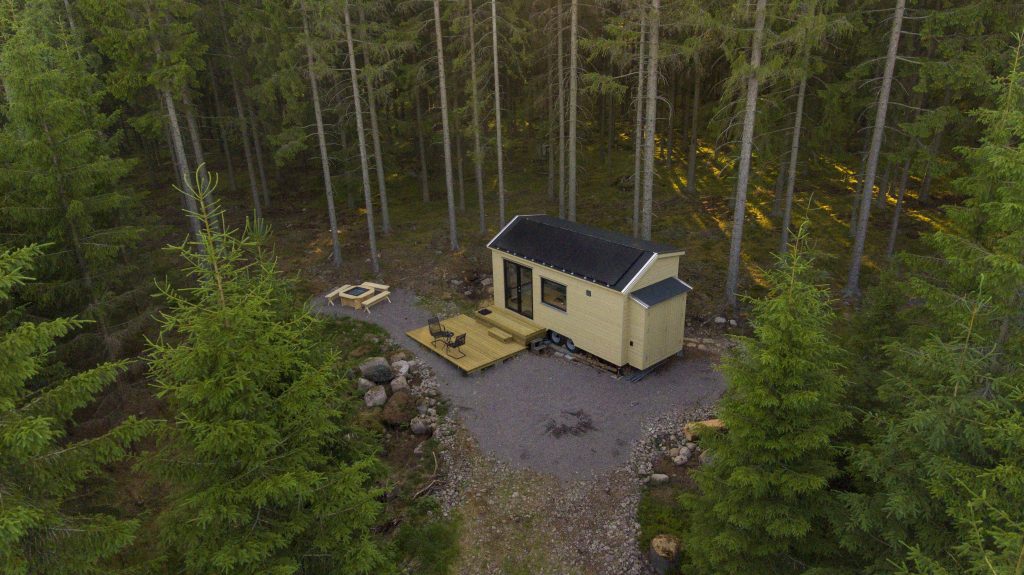 The interior consists mostly of natural materials such as birch plywood on the walls, oak flooring, wooden stairs and solid wood kitchen.
This together with carefully selected high quality furnishings creates harmony and a sense of calm
The kitchen is hand-built and is fully equipped with gas stove, gas oven and fridge with freezer compartment.
All household utensils, crockery, cutlery, bowls and other things you may need you find in the kitchen.
In the cozy sleeping loft there is a comfortable double bed measuring 160 x 200 cm.
Bed linen is always included when you stay with us.
The sofa is comfortable and adapted to fit perfectly in the house.
It is also a sofa bed that has a bed size of 140 x 200 cm when unfolded.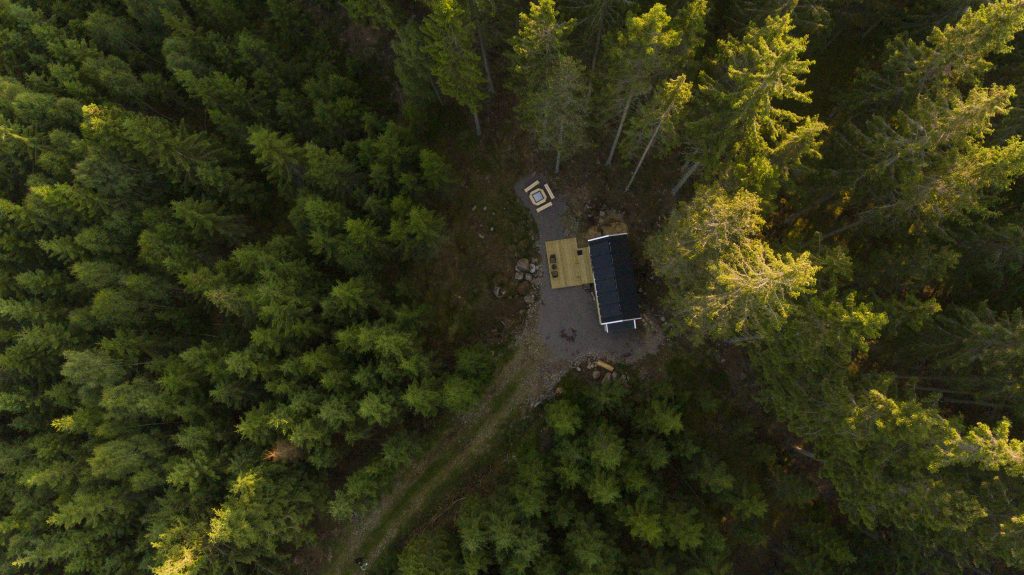 The forest and the fire pit
The house sits secluded at the end of a small road.
To the house we have a firepit and we provide firewood. Since the pit has spark protection it is only here that you can make a fire.
The bathroom feels spacious and has a shower, toilet and sink.
Towels and toilet paper are included when you stay with us. Also shampoo and conditioner from Maria Åkerberg is included.